Meera Patel, MD
---
Radiation Oncologist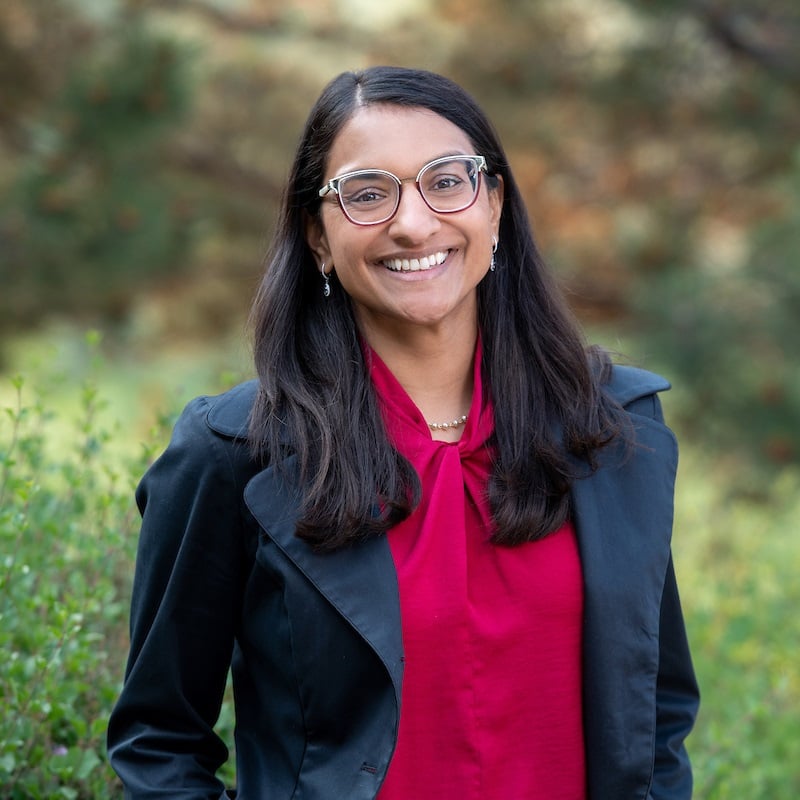 1700 S. Potomac St.
Aurora, Colorado 80012
303-418-7659
---
SECONDARY LOCATION(S)
1700 S. Potomac St.
Aurora, Colorado 80012
303-418-7600
1700 S. Potomac St.
Aurora, Colorado 80012
303-376-5020
About Meera Patel, MD
Dr. Patel is a board-certified radiation oncologist and has been with Rocky Mountain Cancer Centers since 2006. Her areas of expertise include targeted radiation therapy, stereotactic body radiation therapy (SRS), intensity-modulated radiation therapy (IMRT), image guided radiotherapy (IGRT), 3-D conformal radiation therapy, and accelerated partial breast irradiation (ABPI). She treats a wide variety of cancers, with a special interest in breast cancers, head and neck cancers, lung cancers, prostate cancer, and skin cancers.
Dr. Patel always stays current in the rapidly changing world of cancer medicine, participating in cutting-edge science and using that knowledge to help her patients. She participates in many tumor boards, where she collaborates with other cancer specialists including surgeons, radiologists, pathologists, and medical oncologists. This allows her to provide a comprehensive, multi-disciplinary approach to cancer treatment recommendations.
Dr. Patel has served as principal investigator for clinical trial studies and emphasizes the importance of participating in clinical research trials when appropriate to ensure her patients are receiving the most up-to-date, cutting-edge treatment for their disease.
Board Certifications
Radiation Oncology
Specialties
General Radiation Oncology

3D Conformational Radiation Therapy
Accelerated Partial Breast Irradiation (ABPI)
Image-Guided Radiation Therapy (IGRT)
Intensity Modulated Radiation Therapy (IMRT)
Stereotactic Body Radiation Therapy (SBRT)
Stereotactic Radiosurgery (SRS, brain and spine)

Genitourinary Cancers
Head and Neck Cancer
Skin Cancer


Education
Residency
Radiation Oncology, Cross Cancer Institute, Edmonton, Alberta, Canada
Medical School
University of Saskatchewan, Saskatoon, Sask, Canada
Patient Care Philosophy
I strive to provide a very personalized management plan for each patient that balances the most current evidence-based treatment with the patients' wishes and beliefs, recognizing that quality is just as important – if not more – as the quantity of life.
Additional Information
American College of Radiology
American Medical Association
American Society of Therapeutic Radiology and Oncology
Rocky Mountain Cancer Centers Marketing Committee
Royal College of Physicians and Surgeons of Canada
Sarah Canon Breast Program Leadership Committee, Radiation Oncology Chair