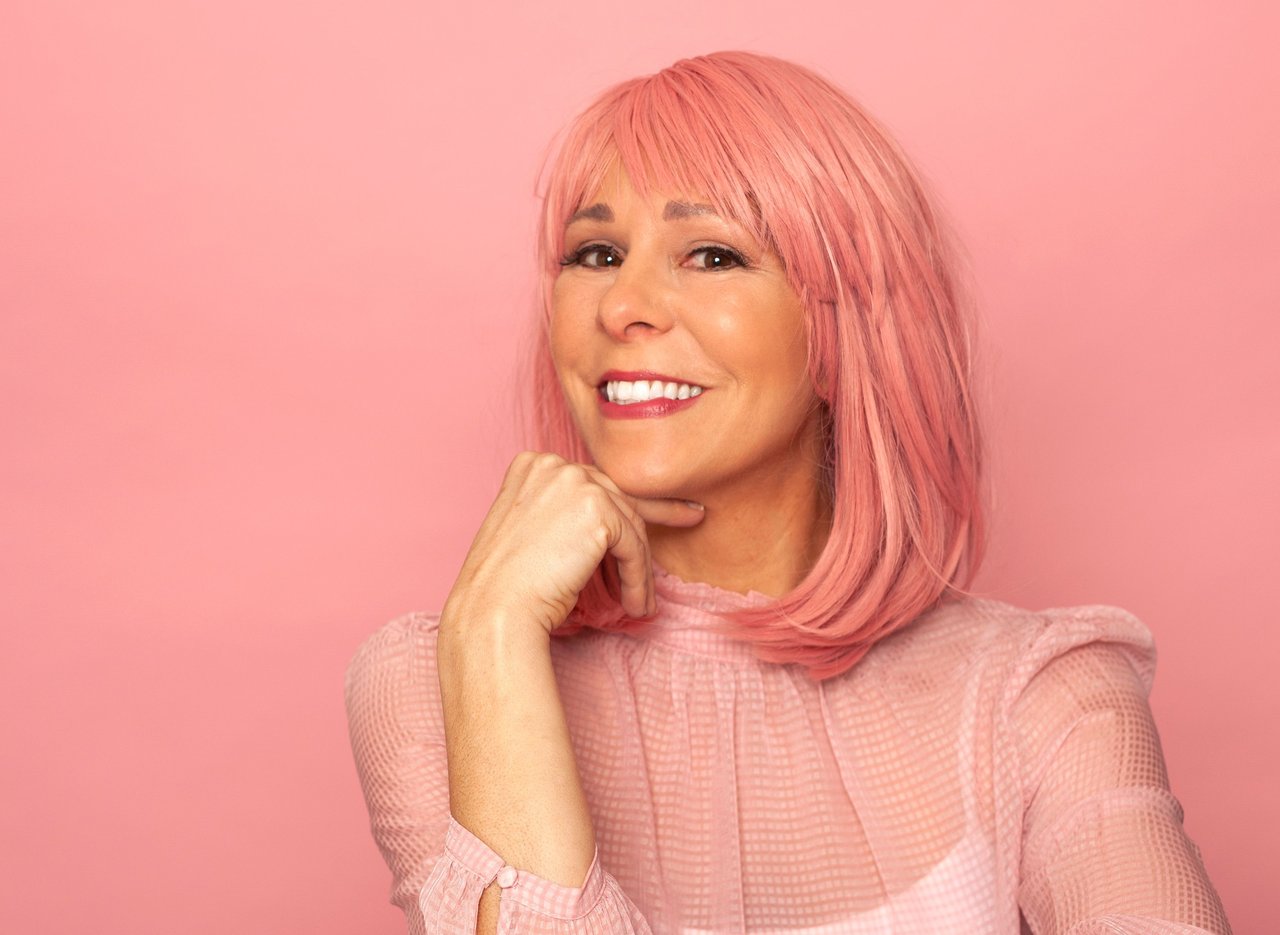 After she noticed a lump in her left breast in 2018, Angela Huhman was diagnosed with breast cancer. Her first challenge was learning to make her cancer care a priority.
"After receiving my confirmed diagnosis, I tried to fit cancer into my already established life without giving anything up," Angela said. "I was treating my cancer like it was a project, but it's not. I had to learn how to be a better cancer patient by prioritizing my cancer and provider appointments – and making adjustments in my life."
To do this, Angela sat down with a Missouri Cancer Associates physician who is affiliated with The US Oncology Network (USON). RMCC is also a part of USON, which helps comprehensive cancer centers maintain their independence and prosper in today's evolving healthcare landscape. Together, Angela and her physicians discussed her cancer treatment options, how to prepare for chemo, and stay committed to her treatment plans.
Angela's Breast Cancer Chemotherapy Plan
Among the various types of breast cancer treatments available, Angela's oncologist recommended aggressive chemotherapy, since she was young and had a healthy immune system. Angela's chemotherapy lasted five months and included four rounds of a medication called Adriamycin. It works by damaging the DNA of cancer cells to prevent them from replicating. Adriamycin is commonly called the "Red Devil" because of its color and difficult side effects. She also underwent 12 rounds of another chemo medication called paclitaxel, or Taxol, which stops the growth of cancer cells.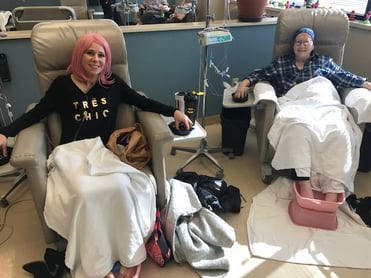 "My chemotherapy plan was really intense, and I knew it was going to be hard," Angela said. "My cancer had spread to my lymph nodes and possibly other locations in my body, so my providers wanted to be really cautious and thorough."
To prepare for her challenging course of treatment, Angela learned as much as she could about her chemotherapy medications. She took careful notes and made a checklist.
Angela's Breast Cancer Treatment Checklist
"Everything happens quickly after a cancer diagnosis," Angela said. "Test results can seem like a foreign language and trying to digest the news and information for making the best decisions for the best outcome can be hard. I recommend creating a cancer checklist."
Here's Angela's checklist from start to finish:
Assemble a support group to handle tasks for you. You won't be able to do everything you used to do. It helps to have people available to support you during your treatments, surgeries, and appointments.
Create a budget for your cancer care costs.
Join cancer support groups. Angela learned tips and insights from other patients with similar experiences.
Make a chemotherapy bag. Angela filled a bag with items she wanted to have with her during treatments, including headphones, socks, healthy snacks, lotion, lip balm, and a water bottle.
Make decisions on what you are going to stop doing. "You have to change your life and give up things you might love doing," Angela said. "During chemotherapy, you aren't going to be able to give 100%. This was the hardest thing for me, but I just had to remind myself that this was temporary."
Meet with a wig stylist and order a wig. If losing your hair is a concern, order a wig in advance so you're ready when it happens. Some patients use a

cooling cap

, which can minimize hair loss.
Print motivational quotes. "It's okay to go on a downward spiral," said Angela. "But I didn't want to spend too much time feeling down because I feel like it's harder to get back up. I wanted to stay positive, and motivational quotes helped."
Read books on what to expect. Angela especially focused on memoirs from cancer survivors.

Research nutrition

while receiving cancer treatment. "I knew how to eat healthy and exercise as a well person, but I didn't necessarily know how to do that as a person with cancer," Angela said. "I needed to research how to eat and exercise to keep my energy up and help avoid side effects."
Schedule port-a-cath placement. A port-a-cath is a port placed under the skin of the chest and is used to draw blood and give chemotherapy and other treatments.
Set up communication channels for friends, family, and connections. People may want to keep up with your cancer journey and know how you're doing. It might help to set up avenues of communication to avoid fielding unexpected phone calls and text messages every day. You can

centralize your communication

to friends and family through a private Facebook group or a website such as CaringBridge.
Update your will. "Being single and the head of the household, I'm the only one who knows about things like the bank accounts, life insurance, and all those other important things," Angela said. "If something were to happen, I have a folder for my kids that has everything organized and easy to access so I know they would be taken care of."
Handling Side Effects of Cancer Treatment
Because chemotherapy often harms healthy cells while killing cancer cells, it can cause a range of difficult side effects. Here are a few Angela experienced:
Chemo brain. This refers to the mental fogginess that can accompany chemotherapy. It can feel like a lack of focus, difficulty thinking and remembering things, and an inability to concentrate. "I had to slow down and focus on one task at a time," Angela said. "One of the most helpful things for me was creating a checklist and setting reminders on my phone."
Hair loss. "I tried scarves and had a hard time making them work," Angela said. "I loved the wigs and saw it as an opportunity to be blonde. I had lots of blonde wigs, named them, and had fun with it." If you experience hair loss during your treatment, try wigs in different colors and styles.
Mouth sores – "I got mouth sores," Angela said. "Side effects will be different for everyone, so it's helpful to have all of your prescriptions filled and on hand just in case."
Nausea – Chemotherapy can cause nausea, which can make it difficult to get the nutrition you need to keep your energy up. Nevertheless, Angela tried to eat well so she could feel better and be more energized during her cancer treatment. When she didn't feel like eating a heavy meal, Angela tried juicing to get nutrients.
Neuropathy

– Some cancer treatments can cause peripheral neuropathy, which affects the nerves in your hands, feet, and sometimes your legs and arms. It can feel like a tingling, numbness, or a loss of feeling altogether. To prevent neuropathy, Angela iced her hands and feet prior to her Taxol treatments. This turned out well, as she didn't experience any neuropathy side effects, but icing may not work for everyone. Talk to your cancer provider to see if it's right for you.
Surviving and Thriving after Breast Cancer
As a cancer survivor, Angela is practicing being in the present and being grateful for every day.
"I'm not sure what the future holds, but do any of us?" Angela said. "For now, I'll take living in the moment and being truly present to enjoy everything life has to offer."