Gregory Britt, MD
---
Medical Oncologist / Hematologist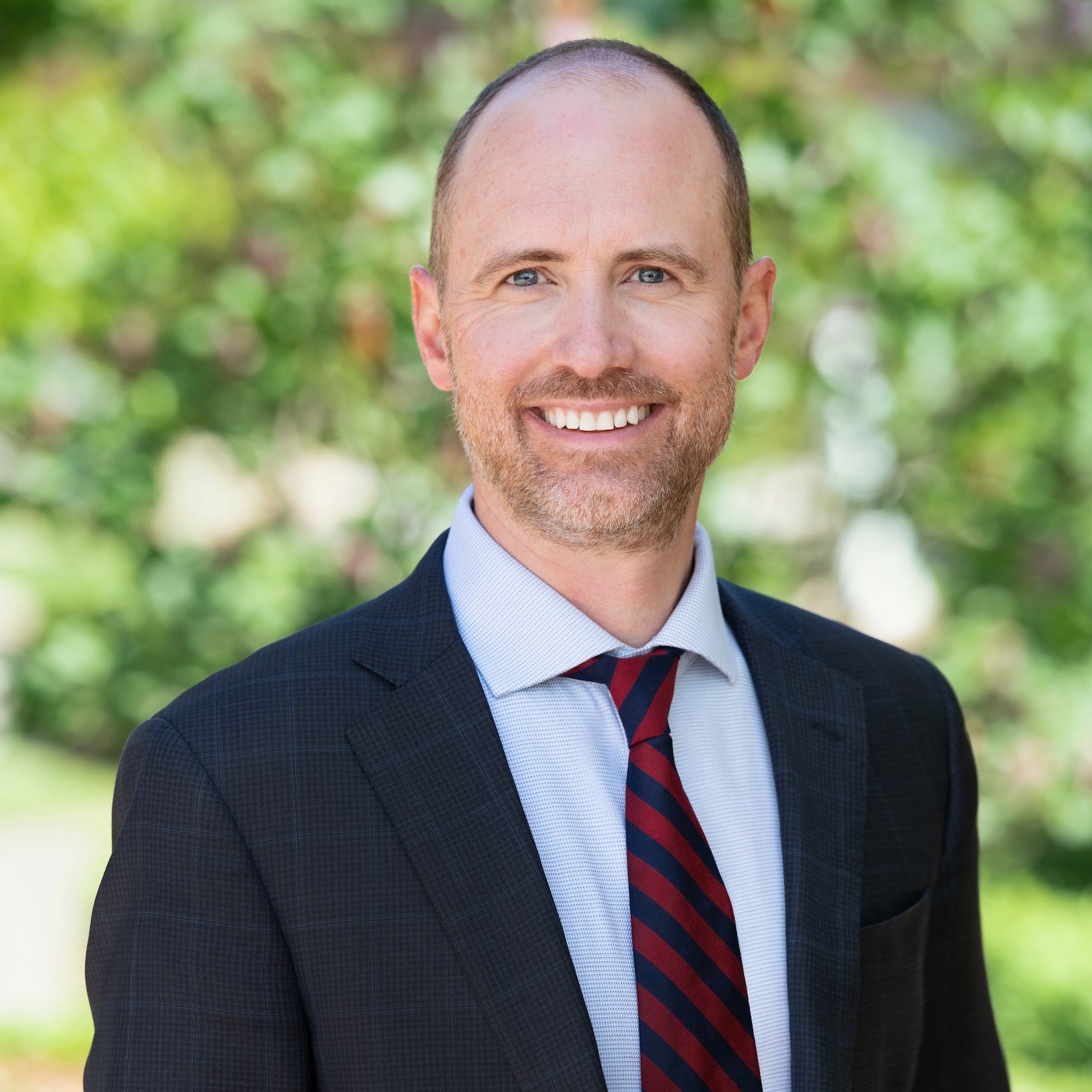 4715 Arapahoe Ave.
Boulder, Colorado 80303
303-385-2000
About Gregory Britt, MD
Dr. Gregory Britt is board-certified in medical oncology and hematology. He has dedicated his career to delivering cutting-edge compassionate patient-centered cancer care in the community setting. He has worn many hats throughout his tenure as an oncologist - from mentoring students and medical residents, serving as a principal investigator on several clinical trials, holding leadership positions as division chief and medical director, and driving nationally recognized quality of care initiatives. He prides himself on a comprehensive, multi-disciplinary approach to care and has served for years as the chair of cancer committees and tumor boards. He has a special interest in gastrointestinal cancers, such as gastroesophageal, colorectal, and tumors of the pancreas and liver; as well as malignant and benign hematologic conditions.
In his free time, he and his wife enjoy adventurous travel with their three children and rooting on his beloved Boston Red Sox.
Board Certifications
Hematology
Medical Oncology
Specialties
Blood Cancers
Coagulation Disorders
Gastrointestinal Cancers

Esophageal Cancer
Pancreatic Cancer

Hematology
Medical Oncology
Education
Fellowship
Medical Oncology/Hematology, Beth Israel Deaconess Medical Center/Harvard Medical School, Boston, MA
Residency
Internal Medicine, Tufts Medical Center, Boston, MA
Medical School
Georgetown University School of Medicine, Washington, D.C.
Patient Care Philosophy
I was drawn to the field of hematology and oncology because of the longitudinal relationships one develops with patients and families. Additionally, the rapidly evolving research and novel treatment discoveries for patients living with cancer has led to more tolerable and targeted therapies, improving survival and quality of life.
I'm privileged to take care of patients during their cancer journey and establish deep connections with them and their families. I listen carefully and take a collaborative decision-making approach, working tirelessly to meet the needs of my patients and their goals for their recovery.
Languages Spoken
Additional Information
American Society of Clinical Oncology
Abstracts
Leah Wells, Michael Cerniglia, Audrey C. Jost, Gregory Joseph Britt. Treatment of metastatic disease with immune checkpoint inhibitors nivolumab and pembrolizumab: Effect of performance status on clinical outcomes. J Clin Oncol 39, 2021 (suppl 15; abstr e18689).
Rebecca Shay and Gregory Joseph Britt. Distress Screening, Intervention and Follow-Up Outcomes Among Hispanic and Caucasian Women with Newly Diagnosed Breast Cancer. 2018 Cancer Survivorship Symposium (Poster Presentation).
Gregory Joseph Britt, Rebecca C. Shay, Monica Rassmusen, Sandra Vannice, Jana M Bolduan Lomax. Psychosocial distress screening at a single urban community oncology center: Trends among Hispanic and Caucasian women with newly diagnosed breast cancer. 2017 Cancer Survivorship Symposium (Poster Presentation).
Gregory Britt, Reed Drews, and members of Division of Hematology/Oncology/Department of Medicine. Assessing and Addressing Pain in Cancer Patients at BIDMC. 4th Annual Silverman Symposium, The Silverman Institute for Healthcare Quality and Safety, Beth Israel Deaconess Medical Center, March 29, 2011 (Poster Presentation).
Andrew R. Weintraub, Gregory Britt, Prem Soman, Carey Kimmelstiel, Jeffrey Kuvin, Alberto Milans, Ayan Patel, Natesa G. Pandian, Hui Han. Pericardial Drainage Using Non-Traditional Access Sites Identified By Echocardiography. Transcatheter Therapeutics Conference 2006 (Abstract).
Paul T. Gross and Gregory Britt. Sleep Paralysis and Hypnagogic Hallucinations in Narcoleptics. Northeast Sleep Society Annual Meeting 1995 (Abstract).
Journal Publications
Vedula RS, Britt G, Kopelman RI, Rencic J. (Clinical Practice: Exercises in Clinical Reasoning)
Complementary Medicine. J Gen Intern Med. 2014 Feb;29(2):412-6.
Heon S, Yeap BY, Lindeman NI, Joshi VA, Butaney M, Britt GJ, Costa DB, Rabin MS, Jackman DM, Johnson BE. The impact of initial gefitinib or erlotinib versus chemotherapy on central nervous system progression in advanced non-small cell lung cancer with EGFR mutations. Clin Cancer Res. 2012 Aug 15;18(16):4406-14.
Britt GJ, Gaughan EM, Nguyen KH, Warner JL, Goldstein MA, Huberman MS, Costa, DB. Case series of treatment approaches in fit nonagenarians with stage IV non-small-cell lung cancer. J Thorac Dis 2011;3(2):141- 143.
Heon S, Yeap BY, Britt GJ, Costa DB, Rabin MS, Jackman DM, Johnson BE. Development of central nervous system metastases in patients with advanced non-small cell lung cancer and somatic EGFR mutations treated with gefitinib or erlotinib. Clin Cancer Res. 2010 Dec 1;16(23):5873-82.