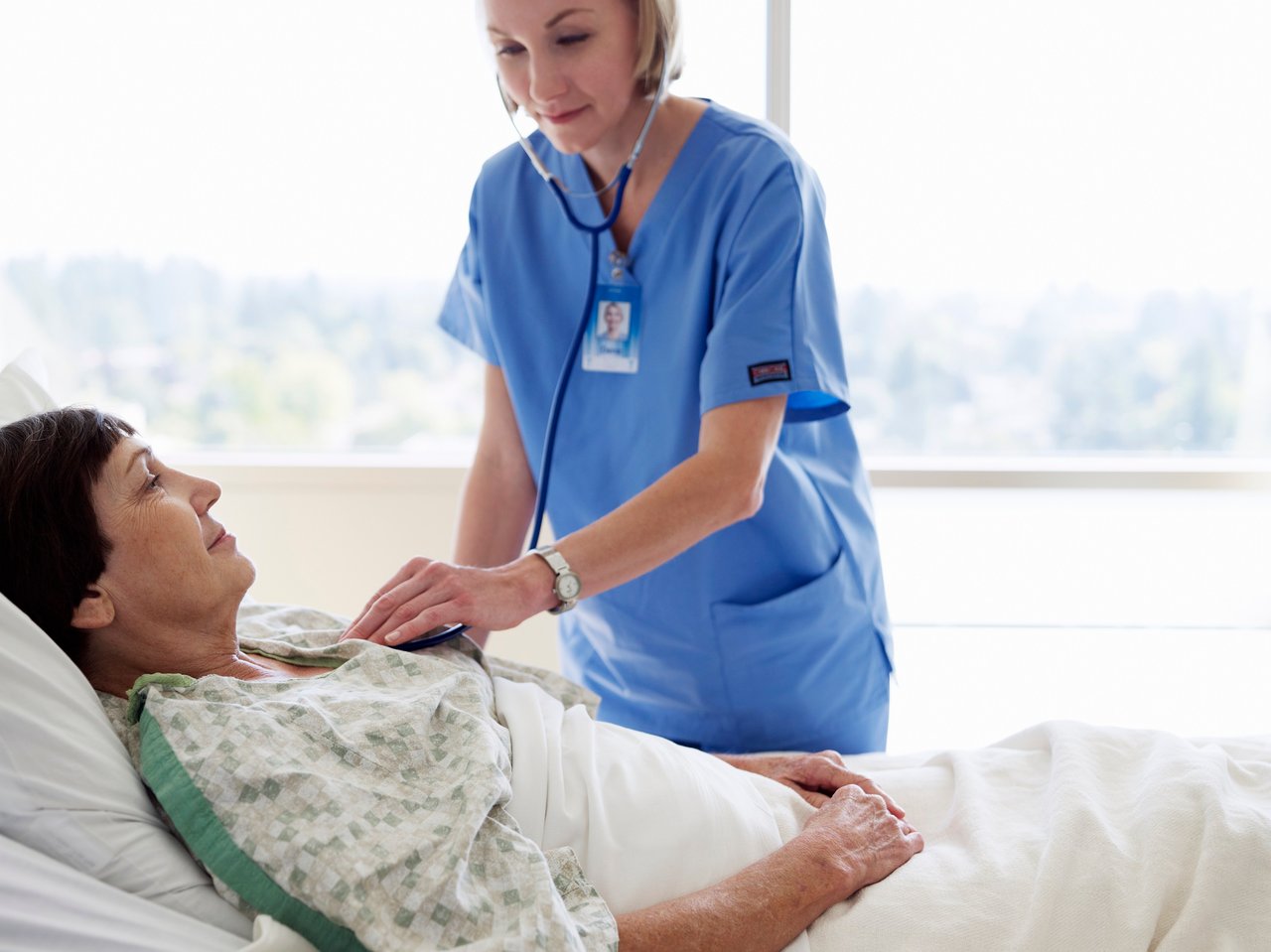 While the primary focus of cancer treatment is removing or reducing cancer cells, hospice and palliative care for cancer patients can be an important part of treatment. Patients and their families may be unaware of the benefits of palliative care during cancer treatment, when hospice care is needed, and how these services differ: Palliative care is focused on patient comfort and works to minimize symptoms of cancer treatment, and hospice care takes over when cancer treatment can no longer control cancer's progress.
When to Discuss Palliative Care with Oncology Patients
The National Comprehensive Cancer Network (NCCN) palliative care guidelines recommend that every patient diagnosed with cancer learn about palliative care services and be screened for the need for those services at their initial oncology appointment.
Cancer patients must understand the differences between hospice and palliative care as early as possible after a diagnosis. Many may be surprised to learn that they can seek active treatment for cancer while receiving palliative care. They may also be unaware of the services and support this type of care can offer or their potential to improve quality of life during cancer treatment. Learning about hospice and palliative care can give patients peace of mind and open the door for future discussions.
Early screening for palliative care needs also allows the oncologist to assess the patient's baseline cognitive, functional, and psychosocial status and mortality and toxicity risks. This initial assessment, paired with ongoing reassessments, can help track the effects of cancer progression or treatment toxicity. It can also help determine the need for hospice, palliative care, or treatment modification in the future.
Baseline Status, Mortality, and Toxicity Risk Assessments
Several tools can effectively assess a patient's baseline status or risk levels. Many are lengthy or difficult to perform in a typical oncology visit. However, some options can be done in minutes while yielding an accurate and valuable snapshot of the patient's current status.
Rocky Mountain Cancer Centers (RMCC) is now using a combination of tools to gather this information, including:
Cancer and Aging Research Group (CARG) Chemotoxicity Calculator
CARG Geriatric Assessment Tools for the patient and provider
McKesson Advance Care Planning Enrollment eXtended (APEX) mortality risk predictive analytics model tool
Based on the information gathered by these tools, the care team can provide more detailed information to patients regarding the most appropriate treatment options and risks of treatment. It can be a starting point for palliative care and end-of-life discussions involving research-based data and person-centered care.
Assessment-Supported Hospice and Palliative Care Decisions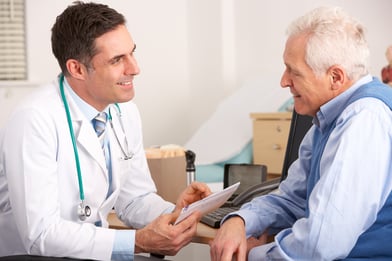 When physicians assess and reassess baseline status and risks regularly, they identify changes that may go unnoticed or unmentioned. These changes can lead to improved shared decision-making regarding treatment and the addition or cessation of hospice or palliative care.
These timely discussions can significantly improve the patient's quality of life, decrease their symptom burden, and avoid the higher cost of unnecessary or unwanted treatment for both the patient and the clinic or hospital.
In addition to the initial discussion and education regarding palliative care, the NCCN palliative care guidelines recommend a consultation with a hospice or palliative care specialist for patients with one or more of these indicators:
Advanced cancer with a high mortality risk
Communication barriers
Complex medical history or needs, including those related to psychiatric conditions
Frequent hospitalizations
Impaired decision-making skills
Limited curative treatment options available
Patient, caregiver, or family member concerns or questions regarding end of life
Poor insight into condition or prognosis
Poorly controlled pain and other symptoms
Request to die quickly or soon
Resistance to participation in care or care planning
Worsening prognosis
A Holistic Approach to Cancer Care
Clinical assessments and tools are an excellent way to track health and risk-related data for decision-making. Still, it's crucial to remember that patients likely have everyday concerns on their minds too.
Regardless of life expectancy, the length or types of treatments, or side effects, a cancer diagnosis often causes temporary or permanent changes in:
Family roles and responsibilities
Financial situation
Routine
Schedule
Expectations for every member of the family often need to shift. Patients with children or who care for older family members may have additional challenges. Hospice and palliative care teams provide various services to help the family communicate, ease worries, lower caregiver burden, and smooth transitions.
They can also:
Assist with employment, financial, or legal concerns or questions, including advanced directive planning and insurance questions
Connect the patient or family with additional community resources or services as needed
Give practical recommendations for adapting to changes in roles, responsibilities, routines, schedules, unique preferences, situations, and values
Guide the patient and family in using healthy coping strategies and stress management techniques
Provide emotional or spiritual support for all involved
Recommend assistive technology or durable medical equipment that can make daily tasks or caregiving responsibilities easier and train the family in equipment use
Teach caregivers how to assist with daily care tasks safely
Additionally, the palliative care team can help the patient and their family clarify their desires and goals for care, treatment, and quality of life, which may aid in deciding whether to transition to hospice care and when.
Difficult Conversations and Shared Decision-Making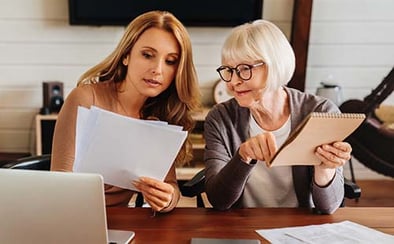 Conversations about advance care planning, hospice care, and palliative care can be challenging. By encouraging a discussion about care beyond acute cancer treatment, you can highlight the benefits of patient-centered care and shared decision-making offered by palliative care.
Palliative care for cancer patients is linked to the following:
Fewer hospital admissions, readmissions, and emergency room visits
Decreased overall cost of care
Higher satisfaction with the care they receive
Improved understanding of diagnosis and treatment
Increased quality of life
Longer life expectancy
Lower burden of symptoms
Reduced caregiver burden
Shorter hospital stays
When curative treatment is no longer the goal, the palliative care team can assist the patient and their family in the transition to hospice to ensure the highest possible quality of life and comfort at the end of the patient's life.
Still, people tend to avoid end-of-life conversations. A recent study published in the Journal of the American Medical Association found only 5% of oncologists participating in the survey had end-of-life conversations with their patients, including discussions related to hospice and palliative care. The oncologists also missed 38% of opportunities to have these discussions when reevaluating care along with their patients. They did not sufficiently address concerns raised by the patient regarding worsening prognosis or end-of-life care. Instead, they often shifted the conversation to discuss the future optimistically or reported concerns about ending treatment.
When patients include a discussion about hospice and palliative care soon after their cancer diagnosis, it can help them make better-informed decisions. It can also help doctors make more suitable treatment and support services recommendations.
Transition to Post-cancer Life or Hospice Care from Palliative Care
Whether a patient receives the news that they are cancer-free or is facing the end of life, those who discuss end-of-life decisions with their care team and receive palliative care concurrent with curative treatment are better prepared for what's next.
A patient who transitions back to life without cancer will likely return with improved communication and new tools to handle stress and the late effects of cancer treatment. Someone who transitions to hospice will likely have better continuity of care. They are also more likely to transition to hospice care earlier than if they had not had palliative care, which means more time spent with family than in unnecessary appointments. Both are more likely to be satisfied with their care and feel like they were active participants in their care.
Refer a patient to see how the Rocky Mountain Cancer Centers team supports patients at all points of their cancer journey.