Dario Pasalic, MD
---
Radiation Oncologist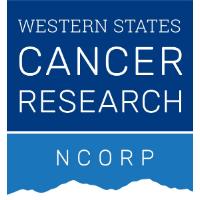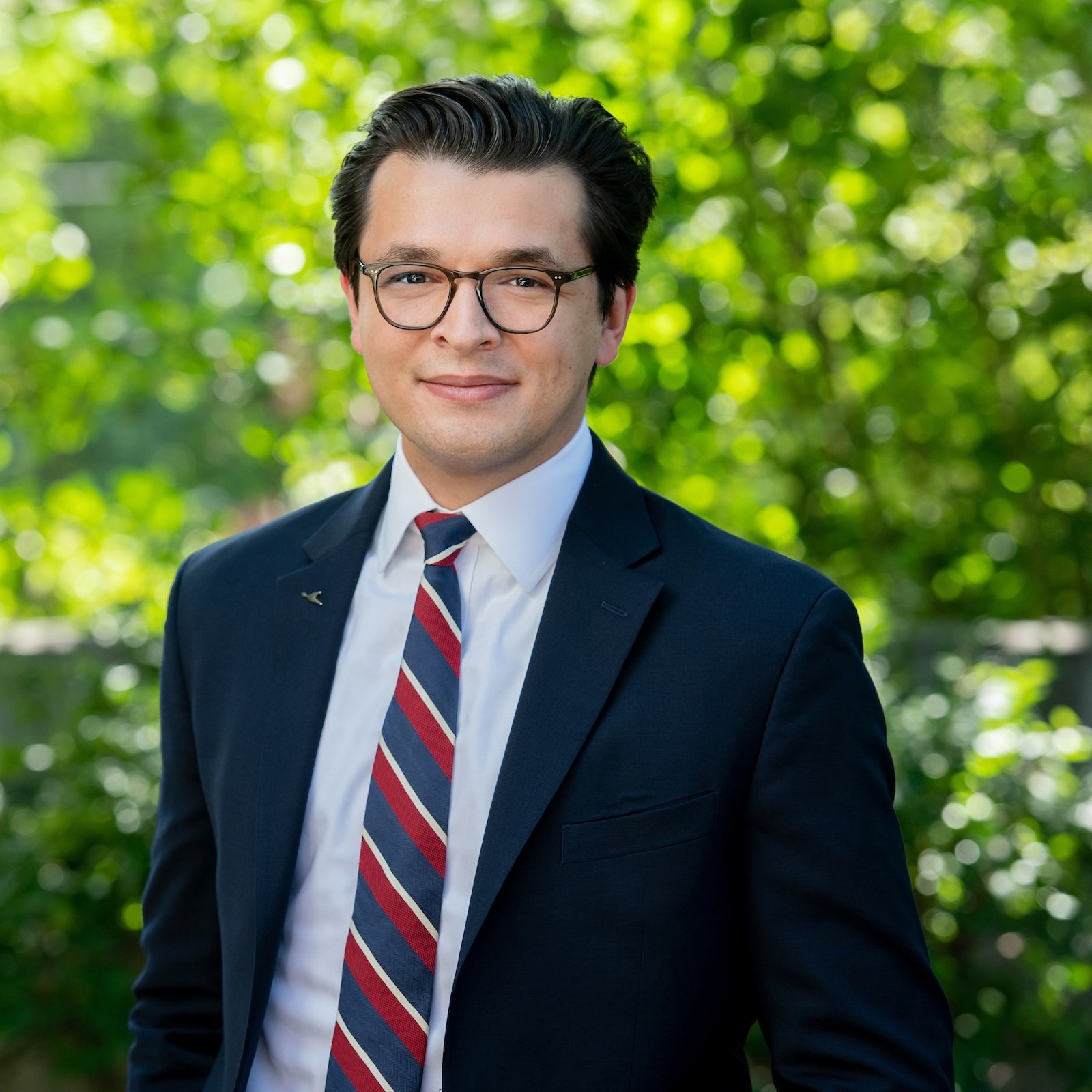 4715 Arapahoe Ave.
Boulder, Colorado 80303
303-385-2068
---
SECONDARY LOCATION(S)
4715 Arapahoe Ave.
Boulder, Colorado 80303
303-385-2000
4715 Arapahoe Ave.
Boulder, Colorado 80303
303-376-5020
About Dario Pasalic, MD
Dr. Dario Pasalic is a radiation oncologist who works closely within a multidisciplinary team of expert medical oncologists, surgeons, pathologists, radiologists, physicists, dosimetrists, advanced practice providers, and nurses to provide the highest level of care to patients. He regularly participates in local tumor board discussions and contributes to radiation oncology best practice recommendations for each new cancer case reviewed.
Dr. Pasalic completed his medical education and residency training at three of the leading cancer centers in the country – Mayo Clinic, Memorial Sloan Kettering, and MD Anderson. This accumulation of experience allowed him to witness the strengths and limitations of cancer treatment across institutions, geographies, and care models, which he now uses to improve the lives of patients in the Colorado community. He has also expanded cancer treatment options for patients by participating in impactful research projects and clinical trials throughout his career. He is thoughtful in creating a tailored treatment plan for each patient which sometimes includes clinical trials that are designed to offer leading therapeutic options.
Dr. Pasalic has led and contributed to over thirty published research projects and clinical trials with the goal of improving patient outcomes while minimizing side effects, evaluating the safety and efficacy of the most advanced radiation treatment techniques, and finding ways to enhance patients' quality of life. His work is published in some of the most well-regarded oncology journals such as JAMA Oncology, Cancer, the Journal of the National Comprehensive Cancer Network, the European Journal of Cancer, Mayo Clinic Proceedings, the International Journal of Radiation Oncology, Biology, Physics, and Radiotherapy & Oncology. Dr. Pasalic is also a contributing author for two of the major radiation oncology educational books – Pocket Radiation Oncology and Radiation Oncology: A Question-Based Review. Beyond this, he has presented his work at numerous national conferences and served on several committees.
Dr. Pasalic treats a variety of malignancies and benign conditions using the most advanced and evidence-based radiation techniques. This includes treating breast cancers, thoracic cancers, genitourinary cancers, gastrointestinal cancers, gynecological cancers, head and neck cancers, skin cancers, central nervous system tumors, lymphomas, sarcomas, and oligometastatic cancers.
Board Certifications
Radiation Oncology
Specialties
Central Nervous System Cancers

Adenomas
Gliomas
Meningiomas
Schwannomas

Gastrointestinal Cancers

Anal Cancer
Liver Cancer
Pancreatic Cancer
Stomach Cancer

General Radiation Oncology

Accelerated Partial Breast Irradiation (APBI)
Intensity Modulated Radiation Therapy (IMRT)
Stereotactic Ablative Radiotherapy (SABR)
Stereotactic Body Radiotherapy (SABR/SBRT)
Stereotactic Radiosurgery (SRS)
Volumetric Modulated Arc Therapy (VMAT)

Genitourinary Cancers

Bladder Cancer
Kidney Cancer
Prostate Cancer

Gynecologic Cancers

Cervical Cancer
Uterine cancer
Vaginal Cancer
Vulvar cancer

Head and Neck Cancers

Laryngeal Cancer
Nasopharyngeal Cancer
Oral Cavity Cancer
Oropharyngeal Cancer
Salivary Gland Cancer
Sinonasal Cancer
Thyroid Cancer

Oligometastatic Cancers
Radionuclide Therapy
Sarcomas
Skin Cancers

Basal Cell Carcinoma
Melanoma
Merkel Cell Carcinoma
Squamous Cell Carcinoma

Thoracic Cancers

Esophageal Cancer
Mesothelioma
Thymomas
Education
Residency
Internship, Memorial Sloan Kettering Cancer Center, New York, NY
Radiation Oncology, University of Texas MD Anderson Cancer Center, Houston, TX
Medical School
Mayo Clinic School of Medicine, Rochester, MN
Patient Care Philosophy
One thing I have come to know in life is how a cancer diagnosis can shake your security and cause you great doubt. As an oncologist, former caretaker, and survivor, I believe I have a unique perspective that informs how I care for my own patients. I am dedicated to getting to know you beyond the diagnosis by considering the financial, social, spiritual, personal, and physical elements. My goal is to arm you with accurate information, equip you with a customized treatment plan tailored to your cancer and your life, and care for you like a family member. I feel an immense sense of joy when I see my patients years down the road, thriving and enjoying life after cancer. Getting to that point requires commitment to excellence in designing a safe and effective treatment plan, collaboration within an experienced multidisciplinary team, clear communication, and trust. We are dedicated to earning your trust through this journey with cancer and survivorship thereafter.
Additional Information
American Radium Society (ARS)
American Society for Radiation Oncology (ASTRO)
De B, Pasalic D, Barocas DA, Wallis CJD, Huang L, Zhao Z, Koyama T, Tang C, Goodman M, Hamilton AS, Wu X, Paddock LE, Stroup A, Cooperberg MR, Hashibe M, O'Neil BB, Kaplan SH, Greenfield S, Penson DF, Hoffman KE. Patient-reported Outcomes After External Beam Radiotherapy With Low Dose Rate Brachytherapy Boost vs Radical Prostatectomy for Localized Prostate Cancer: Five-year Results From a Prospective Comparative Effectiveness Study. J Urol. 2022 Dec 20;8(6):1226-1239.
Sherry AD, Pasalic D, Gunn GB, Fuller CD, Phan J, Rosenthal DI, Morrison WH, Sturgis EM, Gross ND, Gillison ML, Ferrarotto R, El-Naggar AK, Garden AS, Frank SJ. Proton beam therapy for head and neck carcinoma of unknown primary: toxicity and quality of life. Int J Part Ther. 2021 Jun 25;8(1):234-247.
Thaker NG, Boyce-Fappiano D, Ning MS, Pasalic D, Guzman A, Smith G, Holliday EB, Incalcaterra J, Garden AS, Shaitelman SF, Gunn GB, Fuller CD, Blanchard P, Feeley TW, Kaplan RS, Frank SJ. Activity-based costing of intensity-modulated proton versus photon therapy for oropharyngeal cancer. Int J Part Ther. 2021 Jun 25;8(1):374-382.
Abi Jaoude J, Kouzy R, Ghabach M, Patel R, Pasalic D, Ghossain E, Miller AB, Lin TA, Verma V, Fuller CD, Subbiah V, Minsky BD, Ludmir EB, Taniguchi CM. Food and Drug Administration approvals in phase 3 cancer clinical trials. BMC Cancer. 2021 Jun 12;21(1):695.
Boyce-Fappiano D, Ning MS, Gjyshi O, Mesko S, Pasalic D, Chang AJ, Orio PF, Thaker NG. Payment methodology for the radiation oncology alternative payment model: implications for practices and suggestions for improvement. JCO Oncol Pract. 2021 Jun 7; OP2100200.
Pasalic D, Barocas D, Huang LC, Zhao Z, Koyama T, Tang C, Conwill R, Goodman M, Hamilton AS, Wu XC, Paddock LE, Stroup A, Cooperberg MR, Hashibe M, O'Neil BB, Kaplan SH, Greenfield S, Penson D, Hoffman KE. Five-year patient reported outcomes from a prospective longitudinal study comparing external beam radiotherapy with or without low dose-rate brachytherapy boost for localized prostate cancer. Cancer. 2021 Jun 1;127(11):1912-1925.
Pasalic D, Fuller CD, Mainwaring W, Lin TA, Miller AB, Jethanandani A, Espinoza AF, Grossberg AJ, Jagsi R, Das P, Koong AC, Rodel C, Fokas E, Thomas CR, Minsky BD, Ludmir EB. Detecting the dark matter of unpublished clinical cancer studies: an analysis of phase 3 randomized controlled trials. Mayo Clin Proc. 2021 Feb;96(2):420-426.
Pasalic D, Strom EA, Allen PK, Williamson T, Poenisch F, Amos RA, Woodward WA, Stauder MC, Shaitelman SF, Smith BD, Perkins GH, Tereffe W, Hoffman KE. Proton accelerated partial breast irradiation: clinical outcomes at a planned interim analysis of a phase II trial. Int J Radiat Oncol Biol Phys. 2021 Feb 1;109(2):441-448.
Augustyn A, Medeiros LJ, Ludmir EB, Gunther J, Fang P, Li S, Ok C, Bankston ME, Verma V, Pasalic D, Ahmed S, Nastoupil L, Westin J, Strati P, Neelapu S, Nair R, Steiner R, Iyer S, Rodriguez A, Fayad L, Flowers CR, Dabaja BS, Pinnix CC. The impact of cell-of-origin, MYC/Bcl-2 dual expression and MYC rearrangement on disease relapse among early stage diffuse large B-cell lymphoma patients treated with combined modality therapy. Leuk Lymphoma. 2021 Jan 22:1-12.
Jaoude JA, Kouzy R, Mainwaring W, Lin TA, Miller AB, Jethanandani A, Espinoza AF, Pasalic D, Verma V, VanderWalde NA, Smith BD, Smith GL, Fuller CD, Das P, Minsky BD, Rödel C, Fokas E, Jagsi R, Thomas Jr. CR, Subbiah IM, Taniguchi CM, Ludmir EB. Performance status restriction in phase III cancer clinical trials. J Natl Compr Canc Netw. 2020 Oct 1;18(10):1322-1326.
Pasalic D, Tang C, Jagsi R, Fuller CD, Koong AC, Ludmir EB. Association of industry sponsorship with cancer clinical trial accrual. JAMA Oncol. 2020 Oct 1;6(10):1625-1627.
Pasalic D, McGinnis GJ, Fuller CD, Grossberg AJ, Verma V, Mainwaring W, Miller AB, Lin TA, Jethanandani A, Espinoza AF, Diefenhardt M, Jagsi R, Das P, Garden AS, Subbiah V, Subbiah IM, Fokas E, Rodel C, Thomas CR, Minsky BD, Ludmir EB. Progression-free survival is a suboptimal predictor for overall survival among clinical trials for patients with metastatic solid tumors. Eur J Cancer. 2020 Sep;136:176-185.
Pasalic D, Prajapati S, Ludmir EB, Tang C, Choi S, Kudchadker R, Frank SJ. Outcomes and toxicities with proton and photon radiation therapy for testicular seminoma. Int J Part Ther. 2020 Sep 22;7(2):11-20.
Lin TA, Fuller CD, Verma V, Mainwaring W, Espinoza AF, Miller AB, Jethanandani A, Pasalic D, Das P, Minsky BD, Thomas CR Jr, Fogelman DR, Subbiah V, Subbiah IM, Ludmir EB. Trial Sponsorship and Time to Reporting for Phase 3 Randomized Cancer Clinical Trials. Cancers (Basel). 2020 Sep 16;12(9):2636.
Fappiano-Boyce D, Bathala TK, Ye R, Pasalic D, Gjyshi O, Pezzi TA, Noticewala S, McGinnis G, Maroongroge S, Kuban DA, Nguyen QN, McGuire SE, Hoffman KE, Choi S, Tang C, Kudchadker RJ, Frank SJ. Predictors of urinary toxicity with MRI-assisted radiosurgery (MARS) for low dose-rate prostate brachytherapy. Brachytherapy. 2020 Sep-Oct;19(5):574-583.
Mesko S, Wang H, Tung S, Wang C, Pasalic D, Ning MS, Pezzi TA, Moreno AC, Reddy JP, Garden AS, Rosenthal DI, Gunn GB, Frank SJ, Fuller CD, Morrison W, Su SY, Hanna E, Phan J. Stereotactic ablative radiotherapy (SABR) for skull base malignancies: a systematic analysis of set-up and positioning accuracy. Pract Radiat Oncol. 2020 Sep-Oct;10(5):363-371.
Pasalic D, Betancourt-Cuellar SL, Taku N, Ludmir EB, Lu Y, Allen PK, Tang C, Antonoff MB, Fuller CD, Rosenthal DI, Morrison WH, Phan J, Garden AS, Welsh JW, Chang JY, Liao Z, Erasmus JJ, Nguyen QN. Outcomes and toxicities following stereotactic ablative body radiation for pulmonary metastases in patients with primary head and neck cancer. Head Neck. 2020 Aug;42(8):1939-1953.
Pasalic D, Ludmir EB, Allen PK, Thaker NG, Chapman BV, Hanna EY, Su SY, Ferrarotto R, Glisson BS, Reddy JP, Gunn GB, Fuller CD, Phan J, Rosenthal DI, Morrison WH, Garden AS, Frank SJ. Patient-reported
outcomes, physician-reported toxicities, and treatment outcomes in a modern cohort of patients with sinonasal cancer treated using proton beam therapy. Radiother Oncol. 2020 May 15;148:258-266.
Pasalic D, Lu Y, Betancourt-Cuellar SL, Taku N, Mesko SM, Bagley AF, Chance WW, Allen PK, Tang C, Antonoff MB, Balter PA, Mehran RJ, Welsh JW, Liao Z, Gomez D, Erasmus JJ, Nguyen QN. Stereotactic ablative body radiation for pulmonary metastases: improving overall survival and identifying subgroups at high risk of local failure. Radiother Oncol. 2020 Apr;145:178-185.
Mesko SM, Wang H, Tung S, Wang C, Pasalic D, Chapman BV, Reddy JP, Garden AS, Rosenthal DI, Gunn GB, Fuller CD, Phan J. Estimating PTV margins in head and neck stereotactic ablative radiation therapy (SABR) through target site analysis of positioning and intrafractional accuracy. Int J Radiat Oncol Biol Phys. 2020 Jan 1;106(1):185-193.
Pasalic D, Kuban DA, Allen PK, Tang C, Mesko SM, Grant SR, Frank SJ, Choi S, Hoffman, KE, Nguyen QN, McGuire SE, Pollack A, Anscher MS. Dose escalation for prostate adenocarcinoma: a long-term update on the outcomes of a phase III, single institution randomized clinical trial. Int J Radiat Oncol Biol Phys. 2019 Jul 15;104(4):790-797.
Pasalic D, Reddy JP, Edwards T, Pan HY, Smith BD. Implementing an electronic data capture system to improve clinical workflow in a large academic radiation oncology practice. JCO Clin Cancer Inform. 2018 Dec; 2:1-12.
Pasalic D, Funk RK, García JJ, Price DL, Price KA, Harmsen WS, Patel SH, Young GD, Foote RL, Moore EJ, Ma DJ. Magnitude of benefit for adjuvant radiotherapy following minimally invasive surgery in intermediate to high risk HPV-positive oropharyngeal squamous cell carcinoma. Oral Oncol. 2018 Jul; 82:181-186.
Pasalic D*, Chen I*, DeWees T, Shinohara ET, Frangoul H, Perkins SM. Disparity in outcomes for adolescent and young adult patients diagnosed with pediatric solid tumors across four decades. Am J Clin Oncol. 2018 May;41(5):471-475 (*contributed equally).
Durka MJ, Wong IH, Kallmes DF, Pasalic D, Mut F, Jagani M, Blanco PJ, Cebral JR, Robertson AM. A data driven approach for addressing the lack of flow waveform data in studies of cerebral arterial flow in older adults. Physiol Meas. 2018 Feb 1;39(1):015006.
Pasalic D, Jiang J, Jagsi R, Giordano SH, Smith BD. Association of insurance status with the use of immediate breast reconstruction in women with breast cancer. Plast Reconstr Surg Glob Open. 2017 Jul 26;5(7):e1360.
Pasalic D, Gazelka HM, Topazian RJ, Buchhalter LC, Ottenberg AL, Webster TL, Swetz KM, Mueller PS. Palliative care consultation and associated end-of-life care after pacemaker or implantable cardioverter-defibrillator deactivation. Am J Hosp Palliat Care. 2016 Dec;33(10):966-971.
Ottenberg AL, Pasalic D, Bui GT, Pawlina W. An analysis of reflective writing early in the medical curriculum: the relationship between reflective capacity and academic achievement. Med Teach. 2016 Jul;38(7):724-9.
Pasalic D, Lingineni RK, Cloft HJ, Kallmes DF. Nationwide price variability for an elective, outpatient imaging procedure. J Am Coll Radiol. 2015 May;12(5):444-52.
Pasalic D, Tajouri TH, Ottenberg AL, Mueller PS. The prevalence and contents of advance directives in patients with pacemakers. Pacing Clin Electrophysiol. 2014 Apr;37(4):473-80.
Pasalic D, Luetmer PH, Hunt CH, Rose PS, Diehn FE, Wenger DE. Benign notochordal cell tumor of the sacrum with atypical imaging features: the value of CT guided biopsy for diagnosis. Open Neuroimag J. 2013 Dec;7:36-40.
Pasalic D, Hegerova LT, Gonsalves WI, Robinson S. An insidious cardiac sarcoma presenting with progressive neurologic dysfunction. Rare Tumors. 2013 Oct 18;5(4):e56.