Patrick Eulitt, MD
Medical Oncologist / Hematologist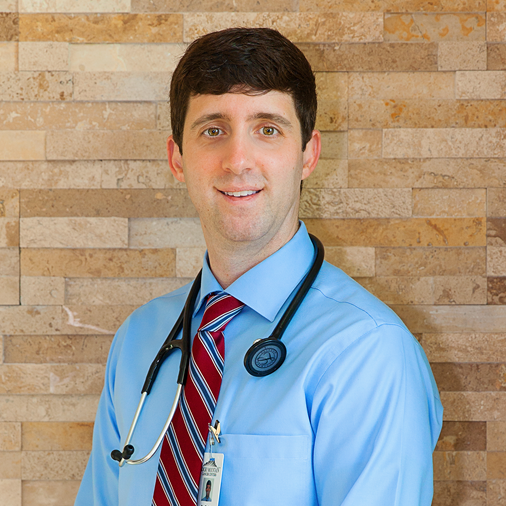 1800 N Williams Street, Suite 200
Denver, Colorado 80218
303-388-4876
---
SECONDARY LOCATION(S)
10107 RidgeGate Parkway, Suite 200
Lone Tree, Colorado 80124
303-925-0700
About Patrick Eulitt, MD
Dr. Patrick Eulitt is a board-certified medical oncologist and hematologist. Dr. Eulitt's practice has an emphasis on genitourinary cancers including prostate, bladder, testicular, and kidney as well as gastrointestinal cancers including gastric, pancreatic, and colon. He has a strong commitment to his patients and was recognized throughout his training for outstanding clinical performance. Due to his active involvement in clinical research, he remains up to date on recent treatment advances and cutting-edge therapies. His research has been published in numerous manuscripts and abstracts.
He works closely with cancer surgeons, radiation oncologists, and other subspecialists when presenting patients at tumor boards, including a weekly gastrointestinal conference. During these tumor boards, cancer experts collaborate and review cases, share knowledge, and determine the best possible treatment for each patient.
Board Certifications
Hematology
Internal Medicine
Medical Oncology
Clinical Care Expertise
Anal Cancer
Bladder Cancer
Bleeding Disorders
Clotting Disorders
Colon Cancer
Gastric Cancer
Hereditary Hemochromatosis
Iron Deficiency
Kidney Cancer
Liver Cancer
Neuroendocrine Tumors
Pancreatic Cancer
Prostate Cancer
Rectal Cancer
Stomach Cancer
Testicular Cancer
Education
Fellowship
Medical Oncology/Hematology, University of North Carolina, Chapel Hill, NC
Residency
Internal Medicine, The Ohio State University Wexner Medical Center, Columbus, OH
Medical School
MD, Eastern Virginia Medical School, Norfolk, VA
Patient Care Philosophy
Dr. Eulitt is committed to providing compassionate, informed care for his patients with cancer and blood disorders. This starts with ensuring they have a clear understanding of their diagnosis, prognosis, treatment options, and clinical trial opportunities.
By helping clarify each patient's values, goals, and preferences, Dr. Eulitt and his patients can then formulate and execute a personalized treatment plan together.
People often meet him during one of the most difficult times of their life, and he considers it a privilege to be entrusted with their care.
Additional Information
American Society of Clinical Oncology
American Society of Hematology
Rocky Mountain Cancer Center Research Committee
US Oncology Genitourinary Research Program
Abstracts
Eulitt P, Altun E, Sheikh A, Wong T, Woods M, Rose T, Wallen E, Pruthi R, Smith A, Nielsen M, Whang Y, Kim W, Godley P, Basch E, David G, Ramirez J, Deal A, Lee J, Milowsky M. Pilot Study of [18F] Fluorodeoxyglucose Positron Emission Tomography (FDG-PET)-Magnetic Resonance Imaging (MRI) for Staging of Muscle-Invasive Bladder Cancer (MIBC). Journal of Clinical Oncology 2019; 37(15)s: e16002.
Rose TL, Hayward MC, Salazar AH, Eulitt PJ, McGinty K, Drier A, Wobker SE, Whang YE, Brower BY, Dunn M, Crona DJ, Shibata Y, Uronis JM, Mayhew G, Milowsky MI, Kim WY. Fibroblast Growth Factor Receptor Status and Response to Immune Checkpoint Inhibition in Metastatic Urothelial Cancer. Journal of Clinical Oncology 2019; 37(7)s: 458.
Eulitt PJ, Zhao Q, Ruppert AS, Abruzzo L, Coombes C, Gordon A, Jones JA, Awan FT, Blachly JS, Andritsos LA, Byrd JC, Heerema NA, Woyach JA. The Significance of BCL6 Abnormalities on Fluorescence In Situ Hybridization (FISH) in Chronic Lymphocytic Leukemia. Journal of Clinical Oncology 2017; 34(15)s: e19005.
Eulitt PJ, McNally GA, Porcu P, Klisovic R, Vasu S, Baiocchi RA. Blastic Plasmacytoid Dendritic Cell Neoplasm: A Single-Center Experience Documenting Frequent CNS Involvement. Blood 2015; 126(23): 5602.
Manuscripts
Eulitt PJ, Altun E, Sheikh A, Wong TZ, Woods ME, Rose TL, Wallen EM, Pruthi RS, Smith AB, Nielsen ME, Whang YE, Kim WY, Godley PA, Basch EM, David GU, Ramirez J, Deal AM, Rathmell WK, Chen RC, Bjurlin MA, Lin W, Lee JK, Milowsky MI. Pilot Study of [18F] Fluorodeoxyglucose Positron Emission Tomography (FDG-PET)/Magnetic Resonance Imaging (MRI) for Staging of Muscle-Invasive Bladder Cancer (MIBC). Clinical Genitourinary Cancer 2020; Oct 18(5): 378-386. PMID: 32147364
Sheets JW, Eulitt P, He R, Olteanu H, Coombs CC, Foster MC, Montgomery ND, Zeidner JF. Philadelphia Chromosome-positive Acute Myeloid Leukemia with e1a3 BCR-ABL1 Fusion Transcript. Hemasphere 2020 Oct 4(6): e484. PMID: 33134868
Kumar V, Eulitt PJ, Bermudez A, Khagi S. Hemophagocytoic Lymphohistiocytosis in a Patient with Glioblastoma: A Case Report. CNS Oncology 2019; Dec 8(4): CNS45. PMID: 31777271
Trennepohl, C, Sorah J, Eulitt P, Montgomery N, Galeotti J, Zeidner J, Coombs, C. Myeloid Sarcoma Manifesting as Generalized Lymphadenopathy in a Patient with Myelofibrosis. Clinical Case Reports 2019; Oct 7(11): 2274-2276. PMID: 31788302
Eulitt PJ, Bjurlin MA, Milowsky MI. Perioperative Systemic Therapy for Bladder Cancer: Future Directions. Current Opinion in Urology 2019; May 29(3): 220-226. PMID: 30855376
Eulitt PJ, Fabian D, Kelly C, Hemminger J, William B. Waldenstrom's Macroglobulinemia Masquerading as Ovarian Cancer with Peritoneal Carcinomatosis, Ascites, and Elevated CA-125. Hematology/Oncology and Stem Cell Therapy 2019; Mar 12(1): 54-59. PMID: 28390215
Bareford MD, Park MA, Yacoub A, Hamed HA, Tang Y, Cruickshanks N, Eulitt P, Hubbard N, Tye G, Burow ME, Fisher PB, Moran RG, Nephew KP, Grant S, Dent P. Sorafenib Enhances Pemetrexed Cytotoxicity through an Autophagy-Dependent Mechanism in Cancer Cells. Cancer Research 2011; Jul 15;71(14): 4955-67. PMID: 21622715
Eulitt P, Park MA, Hossein H, Cruikshanks N, Yang C, Dmitriev IP, Yacoub A, Curiel DT, Fisher PB, Dent P. Enhancing mda-7/IL-24 Therapy in Renal Carcinoma Cells by Inhibiting Multiple Protective Signaling Pathways using Sorafenib and by Ad. 5/3 Gene Delivery. Cancer Biology Therapeutics 2011; Jan 12;10(12): 1290-305. PMID: 20948318
Mitchell C, Yacoub A, Hossein H, Martin AP, Bareford MD, Eulitt P, Yang C, Nephew KP, Dent P. Inhibition of MCL-1 in Breast Cancer Cells Promotes Cell Death In Vitro and In Vivo. Cancer Biology Therapeutics 2010; Nov 23;10(9): 903-17. PMID: 20855960
Mitchell C, Park M, Eulitt P, Yang C, Yacoub A, Dent P. Poly(ADP-ribose) Polymerase 1 Modulates the Lethality of CHK1 Inhibitors in Carcinoma Cells. Molecular Pharmacology 2010; Nov;78(5): 909-17. PMID: 20696794
Hamed HA, Yacoub A, Park MA, Eulitt PJ, Dash R, Sarkar D, Dmitriev IP, Lesniak MS, Shah K, Grant S, Curiel DT, Fisher PB, Dent P. Inhibition of Multiple Protective Signaling Pathways and Ad. 5/3 Delivery Enhances mda-7/IL-24 Therapy of Malignant Glioma. Molecular Therapy 2010; Jun;18(6):1130-42. PMID: 20179672
Hamed HA, Yacoub A, Park MA, Eulitt P, Sarkar D, Dmitriev IP, Chen CS, Grant S, Curiel DT, Fisher PB, Dent P. OSU-03012 Enhances Ad.mda-7-induced GBM Cell Killing via ER Stress and Autophagy and by Decreasing Expression of Mitochondrial Protective Proteins. Cancer Biology Therapeutics 2010; Apr 4;9(7) 526-36. PMID: 20107314