Robert M. Jotte, MD, Ph.D.
---
Medical Oncologist / Hematologist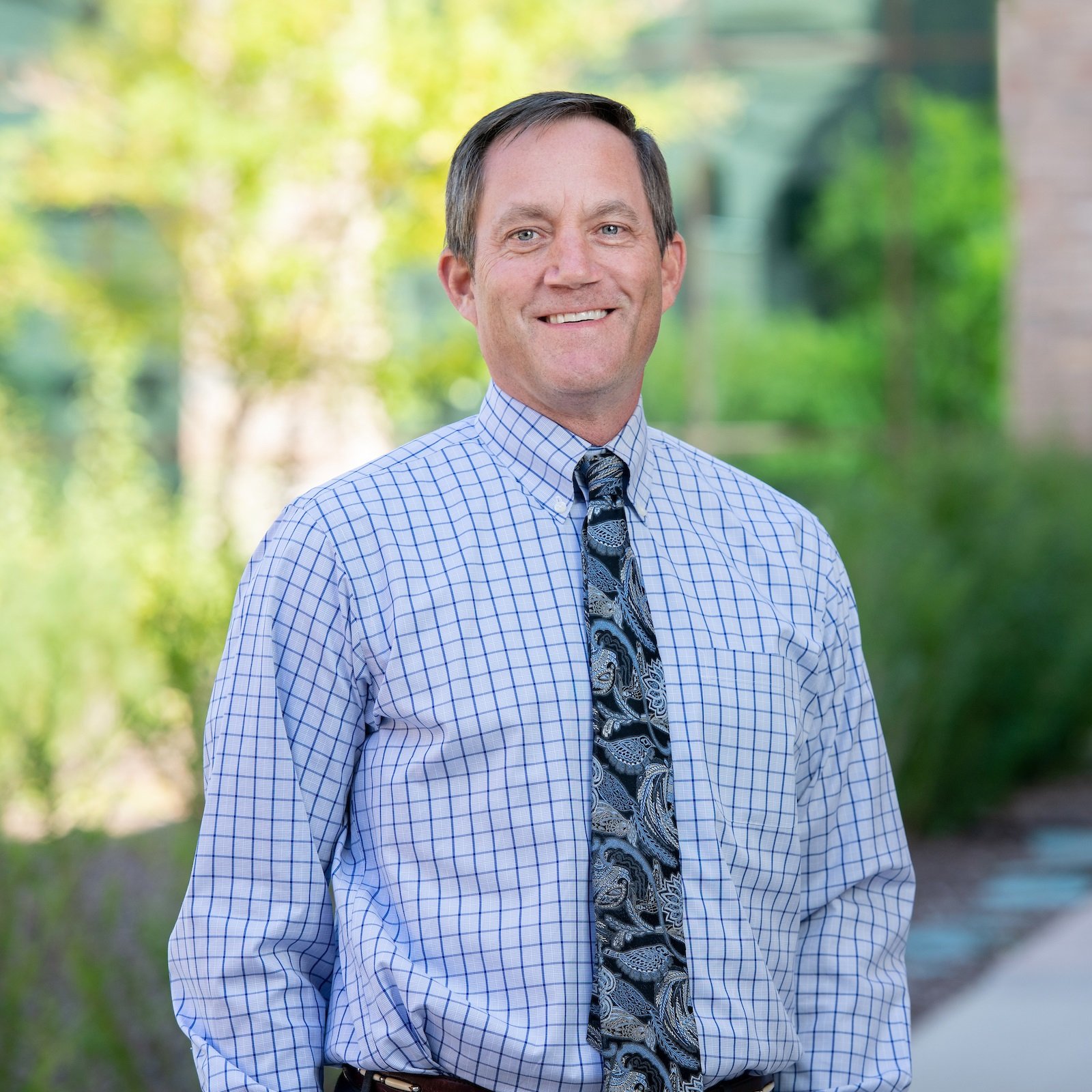 10107 Ridgegate Pkwy., Ste. 200
Lone Tree, Colorado 80124
303-925-0700
---
SECONDARY LOCATION(S)
1189 S. Perry St., Ste. 230
Castle Rock, Colorado 80104
303-925-0700
About Robert M. Jotte, MD, Ph.D.
Dr. Robert Jotte is a board-certified medical oncologist who sees all types of cancer and hematology patients. He treats patients with cutting-edge cancer treatments such as chemotherapy, immunotherapy, hormone therapy, and clinical trials. Dr. Jotte practices evidence-based medicine and follows National Comprehensive Cancer Network (NCCN) guidelines. Dr. Jotte has an advanced sub-specialty expertise in treating lung cancer and head and neck cancer patients.
Advanced Practice Providers Working With Dr. Jotte
Board Certifications
Internal Medicine
Medical Oncology
Specialties
Blood Cancers
Gastrointestinal Cancers

Esophageal Cancer
Liver Cancer
Pancreatic Cancer
Small Bowel Cancer
Stomach Cancer

Head and Neck Cancers

Mouth Cancer
Nose Cancer
Oropharyngeal Cancer
Salivary Glands Cancer
Throat Cancer

Lung Cancers

Non-Small Cell Lung Cancer (NSCLC)

Small Cell Lung Cancer

Phase 1 Drug Development
Skin Cancers
Education
Fellowship
Hematology & Oncology, University of Colorado Health Sciences Center, Denver, CO
Residency
Internal Medicine, University of Colorado Health Science Center, Denver, CO
Medical School
Vanderbilt University, Nashville, TN
Patient Care Philosophy
I believe in providing premier oncology care that is individualized to the patient's needs and personal beliefs. This encompasses both standard therapies and cutting-edge drugs and therapies that are at the forefront of oncology research and are not available elsewhere in our community.
Additional Information
Colorado Cancer Research Program, Board of Trustees
Colorado Cancer Research Program, Lung Oncology Chair
Presbyterian St. Luke's Medical Center Cancer Committee
Sky Ridge Medical Center Cancer Committee, Chairman
Sky Ridge Medical Center Transfusion Committee
US Oncology Lung Committee
US Oncology Thoracic Committee, Co-Medical Director