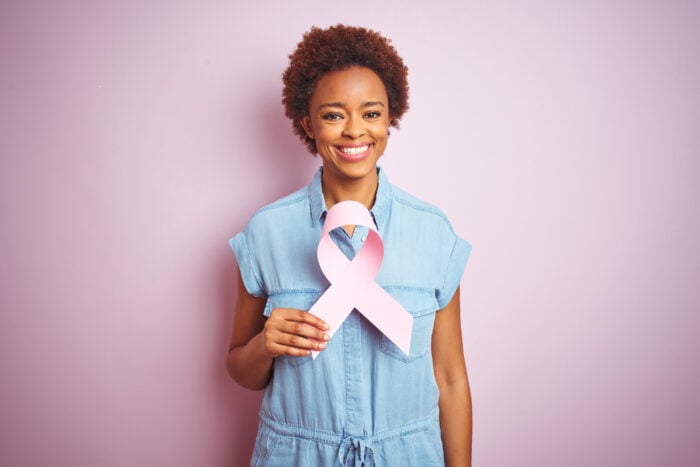 According to BreastCancer.Org, roughly one in eight women will develop an invasive type of breast cancer at some point in her life. In 2020 alone, there will be over 300,000 new breast cancer cases. Unfortunately, these statistics don't stop because of a global pandemic.
October is breast cancer awareness month, and awareness today is uniquely important. Because of COVID-19, it is difficult to focus on any other health issues apart from potential exposure to the coronavirus. But regular screenings and care are still as important in 2020 as they ever have been.
Delayed Breast Cancer Screening Due to COVID-19
The various screening tests that detect breast cancer, including mammograms, ultrasound, and MRIs, have all been delayed across the country because of COVID-19. The delay is understandable, given two major contributing factors:
Fear of getting the virus simply by being around others
Many hospitals and clinics are switching their focus to caring for COVID-19 patients, and they have put screening procedures on hold
There has been a significant drop in mammogram rates across the country, and patients are still not getting screened at pre-COVID-19 levels. This startling drop may end up costing lives—any delay in discovering that breast cancer exists can be fatal in some cases. Remember, breast cancer is very treatable if it is caught early.
Screening Is Still Important During a Pandemic
Although there have been recent delays, regular breast cancer screening is still important. Many hospitals and other healthcare facilities are opening back up to continue regular screenings. If your mammogram or other screening test was postponed because of COVID-19, now is a good time to call your primary care physician or gynecologist to reschedule your screenings.
Delaying for a few months generally will not be harmful, but the sooner you can reschedule your screenings, the better. Keep in mind that the waiting periods to get an appointment may be extended, so calling now may simply save your spot in line in some areas.
The long-term effects of delaying screening can be significant. A delay in treatment can mean the difference between being able to treat your breast cancer effectively and being unable to stop the spread of the cancer. It is extremely important that patients return to getting regular screenings and care to help prevent this deadly cancer.
Raising Breast Cancer Awareness, Even During a Pandemic
COVID-19 has also put a damper on various activities that would otherwise campaign to raise awareness to get screening and treatment for breast cancer. These events are extremely important to encourage testing, regardless of whether that person has a history of breast cancer in their family.
While many events have been canceled, postponed, or re-imagined, there are still activities that you can do to participate and increase breast cancer awareness in Colorado.
Virtual Events for Breast Cancer Awareness
The American Cancer Society is holding a virtual fundraiser for breast cancer. You can watch their Virtual Kickoff on YouTube. You can download the app to fundraise, and there are prizes for those who raise $35 or more. This is a national event, so everyone from Colorado and beyond can help.
Susan G. Komen holds a virtual event every Wednesday called "Coffee Chat Wednesdays." It is hosted by breast cancer survivors, thrivers, and advocates each week at the same time. It is used to provide support, knowledge, and a lot more for anyone affected by breast cancer.
Denver Breast Cancer Events in 2020
The Susan G. Komen Foundation, Colorado, is holding its 2nd Annual Denver MORE THAN PINK Walk on September 27, 2020. This event brings together survivors, those living with breast cancer, and family and friends to fight alongside them. The event is targeted to raise money, but it also raises awareness as well. However, because of COVID-19, this event has changed to a virtual event, with an app that you can download to participate. The Virtual Kickoff is at 9:45 a.m., and the Virtual Opening Ceremony will be held at 10:00 a.m. You can still sign up until the day of the event.
Residents from all over Colorado, including Boulder and Colorado Springs, are welcome to join in on this virtual event.
Volunteer Opportunities
Many organizations, such as the Breast Cancer Charities of American (BCCA) or Susan G. Komen, offer opportunities for you to volunteer. You can help with event coordination, work on breast cancer policy, fundraise, and a lot more. Even a few hours here and there can make a world of difference for those affected by breast cancer.
Organize Your Own Fundraiser
If you want to involve your community in raising awareness for breast cancer, one of the best ways that you can do this by creating your own fundraiser. In Greeley, for example, West and Central went head-to-head for their annual rivalry game. They created and sold T-shirts at both schools and chose to donate the proceeds to cancer-related organizations. Fundraisers like these are a great way to not only solicit donations but also create awareness for years to come.
Donate
Funds are in short supply for many breast cancer awareness non-profit groups because fundraising has been difficult due to COVID-19. If you can, consider donating or participating in one of the virtual events to raise funds. Making your donation public on social media is a great way to raise awareness among your family and friends.
Get Your Screening and Talk to Friends and Family
One of the best things you can do is go ahead with your screening procedures as planned. Talking to your loved ones to encourage them to go as well (if they are able to do so) is often very beneficial, as well.
Even something as simple as posting about breast cancer and the importance of getting a mammogram online can go a long way with your family and friends. Try texting five friends when you are getting your own screening to remind them, too.
Do what you can do to help yourself and your loved ones. Get them to pass it on too!